Board Members
As a patient led organization, our entire board of directors is composed of patients. Board members stay informed and up-to-date on the organization's services and programs as well as developments in the community and government which may affect the organization.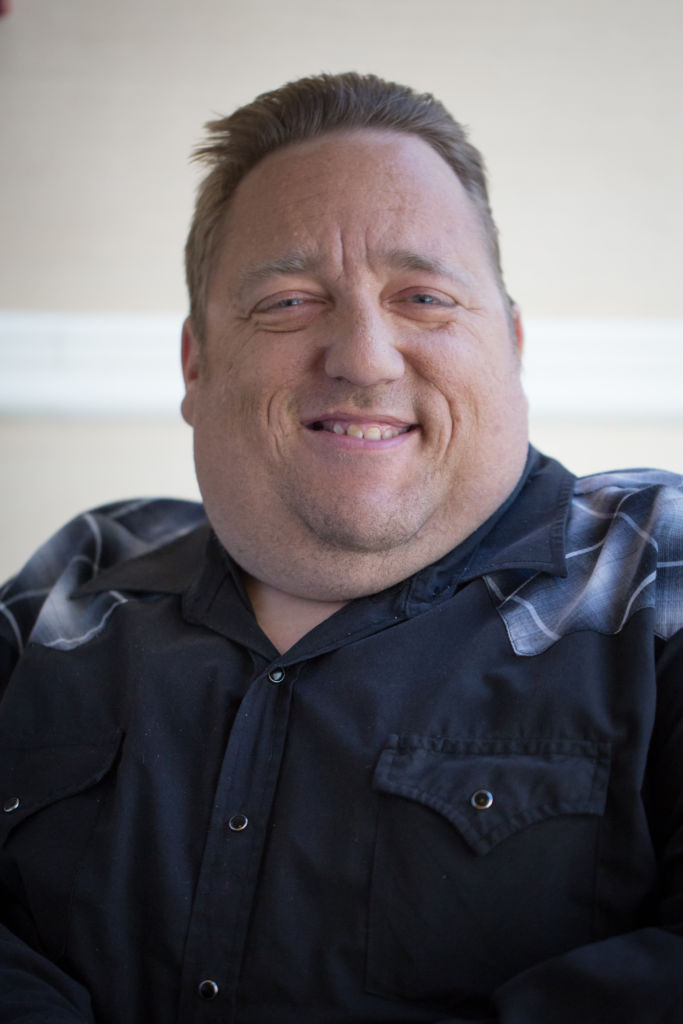 Andrew Conkling - President
I was born with only one functioning kidney, due to a birth defect called Spina Bifida. I have lived through many infections, blood transfusions, and broken bones. When I was born, doctors told my parents there was no way I would live more than a day. When I made it two days, they were told that I would not live more than a week – wrong again! Then they were told that yes, I may live, but I would need to be placed in a state institution. Fortunately, my parents did not agree to this either. For many years, I was told that I would need to start dialysis. Thankfully, through careful attention from much more qualified doctors and the grace of God, I made it until I was nearly 25 years old before I had to start dialysis, almost 20 years ago. During my time on dialysis, I went back to college and earned a Bachelor of Science in Political Science from Athens State University in Athens, Alabama.
I am not eligible for a kidney transplant; therefore, I am extremely interested in new technology including the possibility of an artificial wearable or implantable kidney, and stem cell research. In addition, I try to learn as much as I can not only about the dialysis process but also all modalities so that I can help educate fellow patients and ESRD staff and the community as a whole on advancement in ESRD care.
I love to travel and still do a good bit even with receiving my treatments in center. It can be done with some extra planning and flexibility. I love to travel to other clinics so that I can truly get a feel for how dialysis patients are treated in other areas of the country.
I am honored to have been elected to the DPC Board of Directors. As a patient led organization, all board members must either be dialysis patients or transplant recipients. The board takes our direction from the DPC membership. I also have the honor of serving as the patient representative at my local clinic. Being involved is the only way to see the changes we need as patients to live fulfilled lives. Together I believe we can achieve great things for the needs of ESRD patients and their families.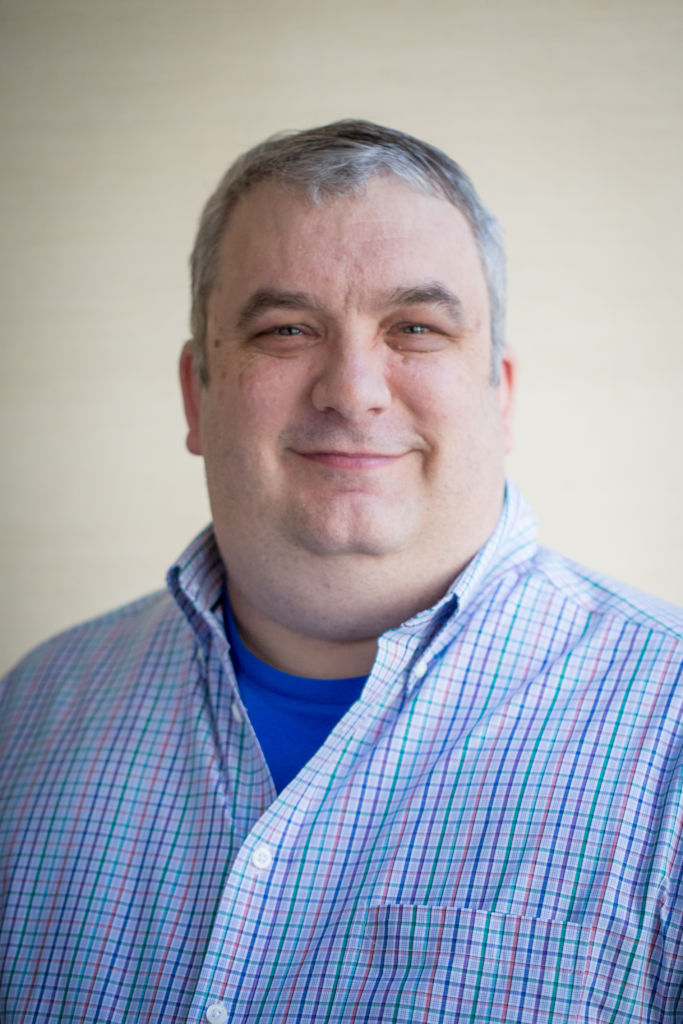 Mike Guffey - Treasurer
I feel honored to be included among the DPC Board of Directors.  I went on vacation in the Spring of 2008 thinking I had the flu and ended up hospitalized with kidney failure.  I was an in-center hemodialysis patient for four plus years, while continuing to work full-time.  I had a successful transplant in 2013.
Outside of the kidney community, I have worked full time for a financial company in Kansas City, Missouri for more than 30 years, including the last dozen as Business Continuity Manager.  As a result of my professional background, I am always interested in emergency preparedness as it relates to dialysis patients and others with special medical needs.
Two things that have been key to my success on this journey are becoming educated about my situation and the strong support team I developed, both among the dialysis clinic staff, other medical providers, family and co-workers. I have found that any issues generally lie within the systems, not the people, and wish that everyone could get the quality of treatment I have received.
In particular, I have been motivated by one of my late co-workers, who in spite of suffering through several serious medical situations in her life, never let those challenges get the better of her. She encouraged me to take control of the situation as best I could, and to not let the challenges get me down. I hope to continue bringing that attitude to my time on the DPC Board of Directors.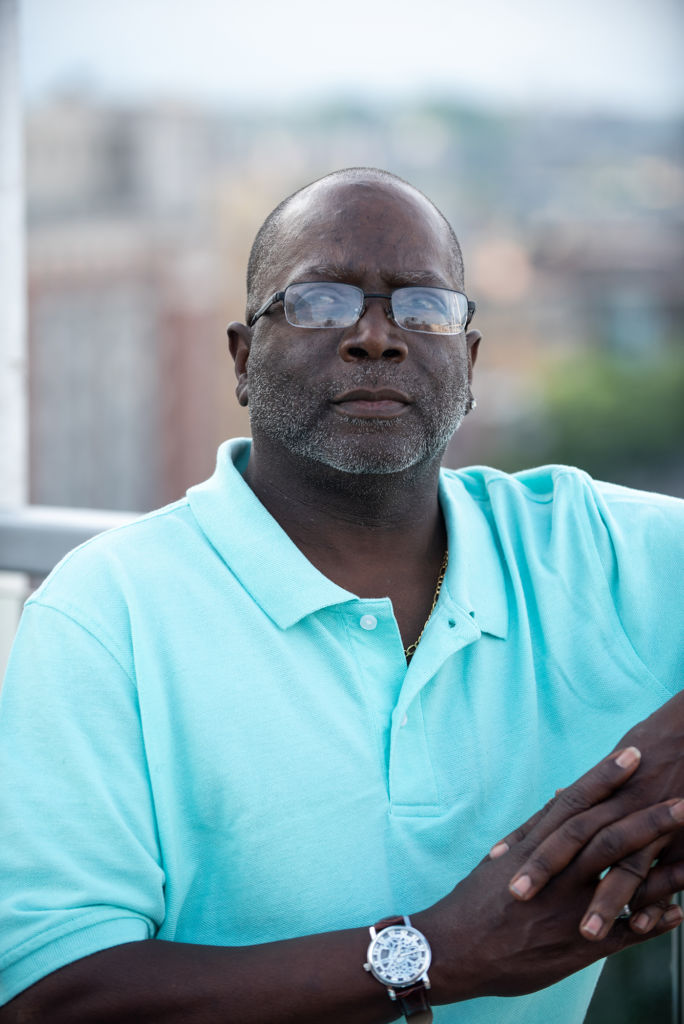 Donnie Anderson, Sr.
I was diagnosed with kidney failure over 20 years ago. I have been through all of the ups and downs and now share my knowledge with new and old patients that are ready to listen and learn.
There were multiple motivations that drew me to becoming a DPC Board Member. To be the voice for the patients on dialysis, waiting for kidney transplants, and patients with ESRD (end-stage renal disease).  To advocate to the government, both Federal and State, for patients that are under-insured. To educate all that will listen and share the knowledge that has been shared with me over the years about dialysis and kidney transplants.
In addition to my work with DPC, I have been active in my community working with a renal support group that assists individuals with kidney issues with finances, nutrition, transportation and more. I have also worked with physically and mentally challenged individuals and helped them gain independence, life skills and better transition into the community.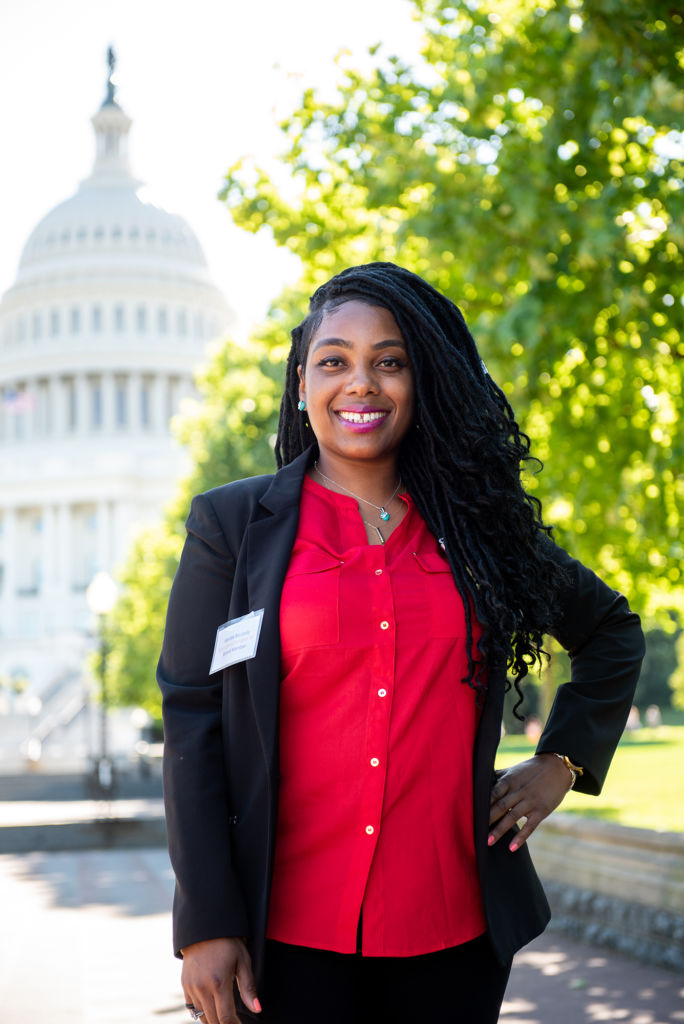 Merida Bourjolly
I was born with two kidneys and had to have one kidney removed when I was three weeks old due to an infection. I lived a healthy life with my one kidney with close supervision until around 2014 when I was informed by my doctors that my remaining kidney had deteriorated, and I was going to have to begin dialysis.
During my time undergoing dialysis, I took night classes to become a Dialysis Technician so that I could become informed about dialysis, the dialysis machine and how it was saving my life. Taking this course gave me the confidence I needed in approaching my care and making the right decisions for myself. With this new knowledge, I was able to help in my care by ensuring that my nurses and technicians consistently practiced proper protocol.
I was on dialysis for two and a half years before receiving a kidney from a deceased donor.
My involvement with Dialysis Patient Citizens as a Patient Ambassador has given me the opportunity to continue learning and to use my gift of life to serve as an example and a voice within my community for dialysis patients. Until I attended DPC's Advocacy Day, I had no direction or experience as to how to go about advocating for dialysis patients. After meeting the DPC staff, members, fellow advocates and Patient Ambassadors at Advocacy Day 2017, I became so inspired to continue advocating with a more educated purpose.
The training day taught me how laws affect those living with kidney disease, how to speak with confidence about our cause, and prepared me to address congressional members on how important it is to recognize dialysis patients and pass bills to improve their quality of care. Having the opportunity speak to other DPC Ambassadors and advocates taught me that it can be a different experience living with ESRD depending on which state you live in pertaining to your health care and insurance.
I am dedicated to continually working to improve my fellow patients' lives by helping them to stay positive and optimistic about the changes they have to make and understand the power they have in their health care. I want to develop new ways through advocacy to educate communities on issues relating to the care of kidney failure and preventative measures to help others avoid living with ESRD. Through my experience living with kidney disease, surviving kidney failure, undergoing dialysis and now appreciating the gift of life through organ donation, I am making a difference in the lives of so many as a transplant patient.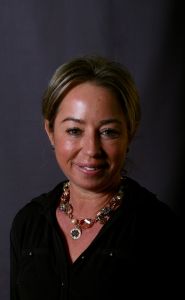 Vanessa Evans
My name is Vanessa Evans and I have been a dialysis patient for over 24 years. My journey with kidney disease began back when I was 12 years old. I went to my doctor for a normal checkup when they noticed that my labs did not look quite right. Upon further investigation, including a kidney biopsy, I was told that one day, I would need a kidney transplant. This was the most unbelievable news to hear, as I was perfectly healthy until that point. I did not have any other underlying health conditions (not diabetic or high blood pressure) and in general felt great. In my young naïve mind, I thought OK, one day I will receive a kidney transplant and life will go on… I did not understand the health ramifications that were to be with me the rest of my life. Neither I, nor my family was educated on kidney disease, options, or even long-term effects. I wish I could back in time and educate my young self on what I have now learned.
In 1991, I was given the gift of life from my mother and best friend. It was my freshmen year of college, and I was excited to start a new journey. Admittedly, transplant was hard. There were a lot of medications, I gained weight (hard always, harder as a young freshman girl) and I did not always feel well. Still, I persevered, and graduated Deans list from UMASS, Amherst. It was then my "normal world" would change again. Unfortunately, the kidney that my mother had donated, was failing and I would need to start dialysis, something I knew nothing about.
Eight years I spent in a dialysis chair in-center. Monday, Wednesday, Friday for four hours at a time. Dialysis did not care that I was in my 20's, it did not care that I had a job, it did not care that I was a recent college graduate with my whole life ahead of me. Dialysis controlled my schedule, my well-being, my emotions and my life. I had to quit my job, move back in with my parents and learn to live in a new reality.
Eventually, I did start to get used to this "new normal" My doctor, nurses and PCT's became family. They attended my wedding, were at celebrations and even were at the birth of my first son. Even so, once he was born, I really wanted to find a better way to do dialysis. At this time, no one was speaking about home dialysis. My clinic did not offer it, my doctor never mentioned it, it was as if it did not exist. I remember only hearing about a home hemo machine. I was curious, and desperate to be home with my newborn son, so I went on-line and found out about home hemo dialysis.
It took me over a year to transition home. I was petrified. How would I do the needles, what if there was an emergency, where would I store all the supplies, so many questions. Slowly, I started to get over my fears. My favorite PCT started to teach me how to cannulate while I was in-center. He taught me what venous and arterial pressures were. I learned about blood flow. All these new terms that I had never known before. When I did finally transition home, it changed my life. Within the first three days I was off all my blood pressure pills. I had this new energy that I had never felt before. Not only did I go back to full-time work, I also started my own business on the side. It was a new me!
Fast forward 14 years. I am still a home dialysis patient. I live what I consider to be my "normal" life. My first born is now 15 and in high school, my younger son is 14. Our days are filled with work, school, laughter, fights, COVID and home dialysis. Neither my husband nor kids have ever seen me not be a dialysis patient. I believe I am setting a good example that you can still do it all.
I would like to share my personal experiences as an ESRD patient to help educate others on kidney disease, home dialysis options, and life as a patient. This was a road that was not shown to me until many years later. I am a passionate advocate for home dialysis, kidney education and transplant. The last 15 years of my life have been dedicated to this community. I would like to continue my mission by lending my voice, dedication and knowledge to the Dialysis Patient's Citizens Board of Director's.
For the last 15 years, I have been a passionate and dedicated advocate to the kidney community. I work every day with many patients and kidney advocates from all over the United States. I hear their stories and I understand their concerns. Due to this direct line to patients, I will be able to relay to the DPC team what is going on. Also, being Latin X and bilingual, I am attuned to the discrepancies in education and options for this community. My goal is to make sure that their voice is heard and represented.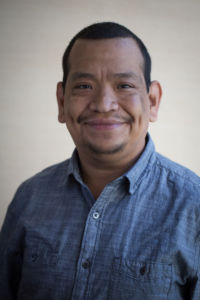 Danny Iniguez
I have been on and off of dialysis since I was 12 years old and diagnosed with kidney failure as a result of a bicycle accident. I was lucky enough to receive a transplant from my mother, which lasted for seven years until my body rejected it in 2000. I went back on dialysis and had to wait over ten years to receive a new transplant.
I am thankful for dialysis and a kidney transplant because both provided me with the gift of life. I am honored to have been given the opportunity to become part of a larger community of empowered patients, like DPC's Board of Directors, who are continually working to improve the lives of patients just like ourselves.
During the period of time when I was on hemodialysis, I discovered my passion for really getting to know my fellow dialysis patients and helping them remain positive and optimistic. I began visiting my dialysis facility on my days off from treatment to visit with patients and help raise their spirits, and I was even asked by facility staff members to speak at various banquets for other people who were also suffering from kidney failure. I have traveled from my hometown of Selma, CA to Washington, D.C. several times to lobby for important legislation for my kidney community.
I feel that being on dialysis made me stronger and gave me a completely different outlook on life, even inspiring me to go to college to become a medical interpreter for Spanish-speaking people who may have language barriers in accessing their health care.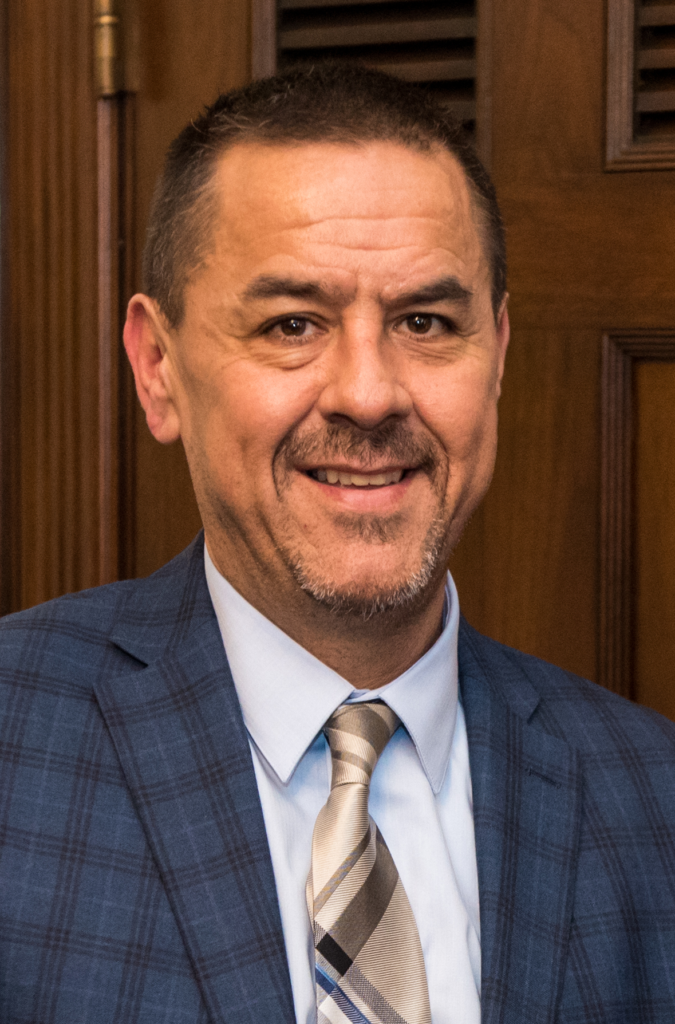 Adrian Miller
I was on hemodialysis for six and a half years before I received a transplant in 2018. My desire to join the Board originated from my belief that everyone should have a voice and a chance at a better life.
I am passionate about fighting for people who are less fortunate or unable to fight in order to improve their lives. I have seen the worst and the best in patients. I have also heard stories of people struggling with their care. It's my life's calling to help all renal patients who are not able to help themselves. I work in Portland, Oregon at Providence St Joseph's Hospital, fighting daily on the front lines helping as much as I possibly can.
I am very passionate about taking care complete care of myself. I train as hard as I can daily so that I am able to fight for all who need fighting for.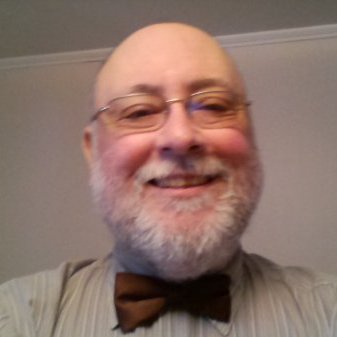 Pius Murray
My name is Pius Charles Murray, born in Worcester, MA. Currently, I am a priest in the American Catholic Church in the United States, with an obvious interest in ethics, and the provision of health care to all people, particularly in the dialysis community of which I am a member.
When, in August 2013, I was diagnosed with End State Renal Disease and began dialysis, I did not want simply to mope around. But it did take several years to see this as yet another opportunity to serve. In the waiting room at the dialysis center what I saw was a poster from the Dialysis Patient Citizens organization. For a while, I simply looked at it without taking any action. As I became accustomed to dialysis, I wanted to demonstrate to myself and others that I could still contribute so I applied to become a Patient Ambassador. This experience was a refreshing reminder of my grandfather's emphasis on education as a way to solve problems.
Reflecting on my contributions to the various stakeholders in Somersworth by my service on various municipal boards and commissions, I decided that I would like offer my background to DPC and its 30,000+ stakeholders. As a DPC Board member and DPC Education Board member, I strive to utilize my talents advocating for better medical care for patients with kidney failure and developing new ways to educate the general public in issues relating to the care of kidney failure patients.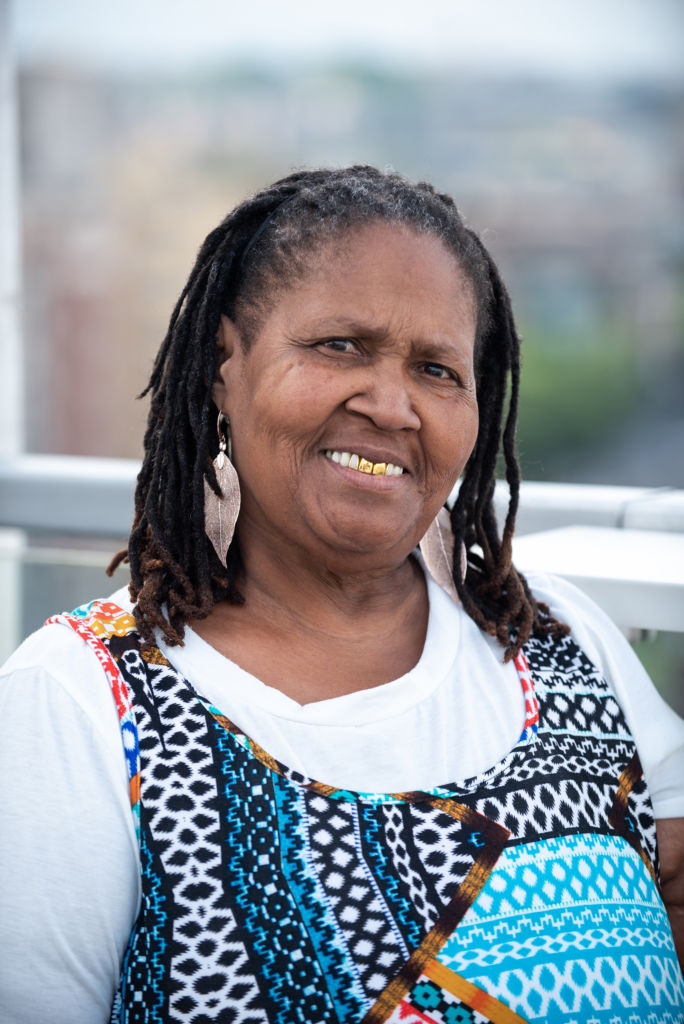 Maria Robinson
I am an ESRD patient living in Baltimore, Maryland. My kidney disease started when I was 12 years old, when doctors diagnosed me with systemic lupus erythematosus (SLE) and hypertension. I have survived open-heart surgery and a left leg amputation, never letting either stop me or slow me down.
At the age of 33, I started in-center hemodialysis, which changed my life—not in a bad way, but in a good way. I learned that life does not end with dialysis, and I worked as a set-up technician for three years. The position gave me the opportunity to learn and understand the process from both sides, making me the bridge between patients and staff.
I was introduced to DPC to through my facility administrator, who hired me, and I became a Patient Ambassador. I have rallied on Capitol Hill, had lobby days in my center with visits from Members of Congress, and held healthcare booths at local churches and town events.
I love pre-education and teaching, as I worked in the school system as a computer paraprofessional. I have been to college and technical school, involved with ESRD NCC Network 5 as a PAC (Patient Advisory Committee), a subject-matter expert with an interest in emergency preparedness and a certified peer supporter.
DPC has now welcomed me as a board member. I hope with years of in-center hemodialysis I can bring some experience and expertise to this position and take some information back to patients by reassuring them that we are here working for them for better care and assistance from our policy makers. I want our policy makers to hear us and to know we are all just trying to live as normal lives as we can in a healthy and safe environment.
As a board member I will bring fairness and respect to this title. My advocacy skills will be at their best. Never will I speak low, but my voice will echo so that it can be heard all over the world for what I stand for as an ESRD Patient.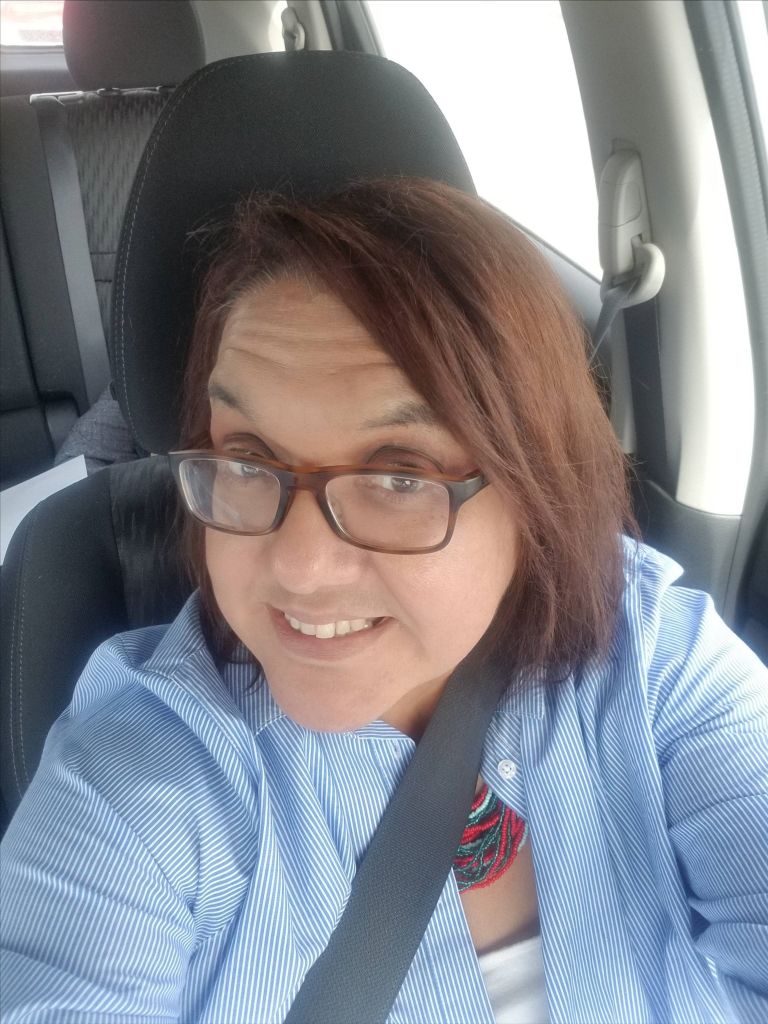 Natalie Zuniga
My name is Natalie Zuniga, and I am a Stage 4 kidney disease patient living in San Antonio, Texas. My journey with kidney disease began five years ago, when I felt I could not breathe and was rushed to the hospital. I was diagnosed a Myocardial Infarction and Stage 4 kidney disease, which required hemodialysis three times a week for at least four hours a session.
Prior to the diagnosis, I was a corporate travel agent for over 30 years. I loved my job because I got to travel and meet new people. When I got the diagnosis, I thought my life was over. I thought this would never happen to me. But with the support of my husband of 35 years, Eddie who was also diagnosed with Stage 4 kidney disease three years prior, my Social Worker daughter, Desirae and my son-in-law, Eric, I gained hope. With my husband we have adopted a healthier lifestyle involving changing our diet, being compliant with our treatment, and supporting others in our community.
I started volunteering at a local food pantry, and I was excited that I was able to make a difference in my community. But I wanted to take it a step further. In 2019 I had the opportunity to attend the Dialysis Patient Citizens (DPC) conference in Washington, DC. I was able to meet with legislators and their staff to advocate for dialysis patients like myself and my husband. I met some amazing DPC Board Members and fellow dialysis patients that have encouraged me to use my voice for the benefit of others. This experience gave me the ability to become the "go to person" when researching grants and spreading important policy information to fellow dialysis patients in my community.
I am thankful to DPC for giving me the opportunity of being a Board Member. Through hard work, awareness, resourcefulness, and innovation I will endeavor to make positive changes for my fellow dialysis patients.
Interested in Applying for the Board of Directors?