Starting dialysis felt like being swooped into a cage with no warning. At the height of quarantine during the COVID-19 pandemic, I found out the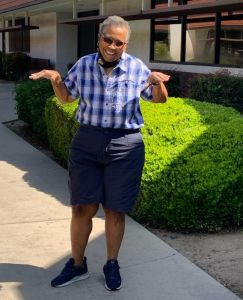 chemotherapy treatments for my breast cancer had contributed to my kidneys failing and I needed to start on dialysis immediately.
The next two weeks were a lonely and frightening experience, and I wouldn't have survived without my medical team's quick work and my family's support. After those initial two weeks in the hospital, I spent three months going through four-hour dialysis treatments three times each week.
Something that didn't pose as big an issue for me as it does for other dialysis patients, though, was insurance coverage. Since I am over 65, I had access to Medigap coverage to help pay for the costs of dialysis Medicare didn't cover on its own.
For patients under 65, the story is different, which is why lawmakers are working on the Jack Reynolds Memorial Medigap Expansion Act to expand access to those plans to patients under 65, which could be life-changing for patients and families who are struggling with costs.
Life has been a whirlwind ever since I started treatment, but I'm grateful I no longer need chemo treatments or dialysis this bill.
My kidney function is slowly coming back and I have started physical therapy, but many other patients will be on dialysis the rest of their lives, which is why I hope my local Congressman Josh Harder joins many of California's other representatives in supporting this bill.
Vanessa Romain, Ceres, California