Raymond has been battling kidney failure for 22 years, and he credits the last eight of those to his home hemodialysis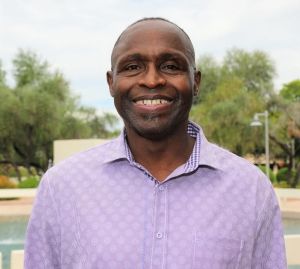 treatments.
Raymond has a distinguished career as a dialysis and kidney disease advocate. Since his kidneys failed him at age 29, he has dedicated his life to helping others with kidney disease. In 2016 he was a Celebrity Star Dancer with the National Kidney Foundation's Arizona Dancing With The Stars. Along with his beloved wife, Analyn, Raymond Co-founded 1in9 Charities, Inc, a nonprofit organization committed to creating hope and changing the trajectory of kidney disease. In 2019, Raymond and Analyn published "1in9 Tribe – Kidney Disease Warriors Beating the Drum of Hope and Change."
Raymond found his true passion in bringing hope to those with kidney disease, championing prevention and regenerative medicine. While the past 22 years with kidney disease have been extraordinarily challenging, Raymond says he would go through it all again if it was his purpose to be a catalyst for change and to save lives.
Prior to his advocacy work, Raymond served in the Army, which brought him to Arizona where he met Analyn. Raymond and Analyn reside in Phoenix with their two children.