Terry Peeler has devoted his life to public service, working for 25 years as a firefighter paramedic before kidney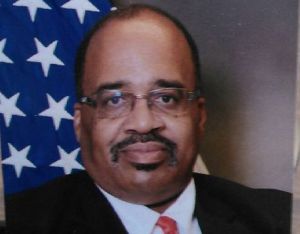 disease forced him to retire in October 2016. During his career in public service, Terry was appointed as the first African American full-time fire chief and paramedic in Sumter County, Alabama in 2000. He has also held roles as both Sumter County Coroner and Sumter County Sheriff.
Having been used to serving others, the adjustment to needing assistance in his own care was a difficult shift. He now had to make a 72-mile round trip three times every week to undergo five-hour dialysis treatments which are physically and mentally exhausting.
While he can no longer be able to help his community as a firefighter, Terry is continuing his dedication to service through his advocacy with DPC. Both his mother and younger brother suffer from kidney disease, meaning that he is deeply familiar with the impact kidney disease can have on an entire family.
Today, Terry lives in Livingston, Alabama with his wife of 28 years. Together they have two daughters and two grandchildren.