Kidney disease has been a major part of my life from the very start. I was born with just one functioning kidney and, defying doctors' expectations, made it to age 25 before I needed to start dialysis treatments.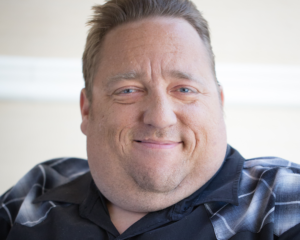 Through my own experiences with dialysis and my conversations with other patients in dialysis clinics across the United States in the years since, I've seen that there are still a lot of barriers that prevent patients who have End-Stage Renal Disease (ESRD) from getting the level of care they need at an affordable cost.
This has only been magnified since the start of the COVID-19 pandemic. Dialysis patients are at a higher risk of having serious health problems if they get sick, especially if they contract COVID-19. Since many of us have additional health problems beyond kidney disease, the risk factors only grow. Given that we have to go into the clinic in person, it often feels like we are constantly exposed and have to be especially careful to avoid getting sick.
Unfortunately, even just getting to a local dialysis clinic can be a major obstacle. Many patients need transportation to get to their local clinic, but government and community transportation programs that offer that service were shut down at the start of the pandemic, leaving patients to find their own way to care centers. For patients who live in more rural states like I do, that is a major problem.
What makes it even harder, though, is when patients do not have coverage for these services and treatments and are left to cover what Medicare doesn't (also called the "Medigap") on their own. In states that haven't expanded Medicare, patients can end up being responsible for as much as 20 percent of the total costs. A lot of times, regular appointments at the hospital aren't covered, and even something as essential as repairs to an electric wheelchair like the one I use are often not covered by Medicare.
Change could be on the way, though, thanks to a new bipartisan bill from Representatives Cynthia Axne (D-IA-3) and Jaime Herrera Beutler (R-WA-3). The Jack Reynolds Memorial Medigap Expansion Act would expand Medigap coverage to ESRD patients under 65 years old, something that is only available in a limited number of states right now. The bill, which would make kidney care much more affordable and accessible to those who need it most, is named for Jack Reynolds, who was himself a dialysis patient and lifelong advocate for the kidney care community.
The bill is a fitting tribute to Jack, who was both a personal friend and a mentor to me. He lived a fulfilling life on dialysis for decades, and he always credited it to the fact that he had access to Medigap coverage. It let him focus on doing what he had to in order to stay healthy, and ESRD patients across the nation, myself included, would love to be able to say the same.
Not having Medigap coverage poses a massive financial challenge for ESRD patients, and a lot of patients are consistently struggling just to stay above water. That burden locks patients out of the healthcare choices they deserve, but it's a burden that could be significantly lightened if members of Congress from both parties work together to pass the Jack Reynolds Memorial Medigap Expansion Act.
Healthcare should always be bipartisan, and that's exactly what Representatives Herrera Beutler and Axne are recognizing with this new legislative push. Expanding Medigap coverage to ESRD patients under 65 is a smart, common-sense way to make sure that patients can get vital, life-saving care without fretting about whether they will be able to afford it. It would be a change that is not only welcome but needed for kidney patients in the U.S.
Andrew Conkling is the president of the Dialysis Patient Citizens Board of Directors.