Dialysis has involved a lot of waiting since I started it years ago. Treatments take hours at a time, and I'm left waiting for the call to finally tell me that a donor kidney is ready. It simply cannot come soon enough.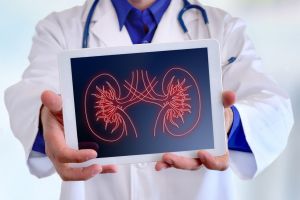 However, I at least have coverage for my treatments through my wife's job, in addition to Medicare, which I know is not the case for others. For them, treatments that aren't covered by Medicare have to be paid out of pocket, and the added costs and stress can be overwhelming.
We need lawmakers to support the Jack Reynolds Memorial Medigap Expansion Act to help those patients. It would make it easier for dialysis patients under 65 to get Medigap coverage for the costs not paid for by Medicare, which would take away at least some of the stress for kidney patients.
Going through dialysis is grueling, and not having the coverage you need only makes it worse. That's why I'm happy to see that Congresswoman Madeleine Dean supports this important bill.
Now, I hope Pennsylvania's other members of Congress join her to pass this bill and others that can help dialysis patients like me.
William Johnson, Springfield Township, Pennsylvania