For many patients, adjusting to life with kidney disease means change. From new diet restrictions to multiple weekly dialysis treatments, being diagnosed with kidney disease can create a sudden and difficult shift in a person's daily lifestyle.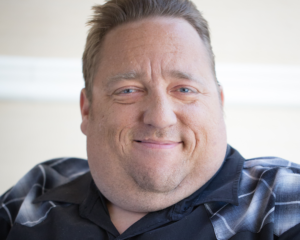 Unfortunately, for many patients on dialysis these changes are made all the more challenging by a lack of a truly cohesive, coordinated treatment plan. Instead, patients find themselves juggling appointments, medications, and more that force them into duplicative appointments and drive up their health care costs because there is not a system in place for their doctors to easily and proactively share information about the treatments and medications they prescribe. 
For years, this has been the reality for the hundreds of thousands of people across the nation who live with chronic kidney disease (CKD), and these challenges are exacerbated by additional health problems that need to be treated alongside their kidney disease. According to the National Institute of Diabetes and Digestive and Kidney Diseases, almost half of CKD patients also have diabetes or cardiovascular disease, adding to the number of doctors they need to see and medications they need to take.
This is something I know firsthand. I have been fighting kidney problems since the day I was born, and I started dialysis at 25 years old. Alongside my kidney disease, I also have multiple additional comorbidities to handle, and have lived through many blood transfusions, infections, and more, adding new layers of complexity to my treatments over the years. 
Thankfully, change could soon be on the horizon. Recently, Senators Todd Young (R-IN) and Kyrsten Sinema (D-AZ), alongside Representatives Earl Blumenauer (D-OR) and Jason Smith (R-MO), introduced a bill called the BETTER Kidney Care Act that would help to solidify access to care coordination services for patients with kidney disease, in turn alleviating many of the challenges they face. 
Under the BETTER Kidney Care Act, a patient's nephrologist and other care entities would be able to more seamlessly provide timely updates on each patient's health and needs, and as a result be able to focus their efforts on improving every patient's health more holistically rather than treating any single disease separately. It would be a major leap forward for kidney care in the United States that would make adjusting to life with kidney disease easier not just for the patients currently living with CKD, but for all of those who will be diagnosed in the future. Better yet, it will do so while maintaining patient choice, protecting access to care, upholding the patient-doctor relationship, and even supporting patients who undergo kidney transplants. 
Yes, this is a new way of doing things for many in the kidney community, so there may be some reluctance by those who don't want to change their current business model. However, the BETTER Kidney Care Act is a voluntary demonstration, so those entities who do not want to participate do not have to. Congress has a unique opportunity to improve kidney care in our country by passing the BETTER Kidney Care Act, and as a dialysis patient myself I know it is an improvement that would be eagerly welcomed by patients, doctors, and families throughout the nation.
Andrew Conkling