As a dialysis patient, one-time kidney transplant recipient, and a dialysis tech of 12 years, I've seen kidney care from just about every angle.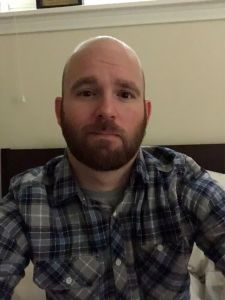 I was fortunate to have insurance through my job which meant I didn't have to deal with the out-of-pocket costs and hassle that sometimes come with Medicare, but that's not true for everyone. Instead, they rely only on Medicare, and if it doesn't cover certain costs, they can get stuck with a huge bill.
Lawmakers can help change that by passing bills like the Jack Reynolds Memorial Medigap Expansion Act, which would open Medigap coverage to all patients under 65 who have End-Stage Renal Disease. Passing this bill means making affordable coverage more accessible to the dialysis patients who need it most.
Dialysis patients deserve access to safe, affordable care that meets all of their needs. Getting kidney care can often feel overwhelming and even rushed, and it's all the more difficult for patients when they don't have proper coverage. We need Representatives Blake Moore, Chris Stewart, John Curtis, and Burgess Owens to do what's best for Utahns on dialysis and pass important bills like this one.
Joshua Farrell, Kaysville, Utah