I've seen firsthand why Medigap coverage expansion is needed for dialysis patients, which is the goal of HR 1676, a bill introduced in Congress earlier this year.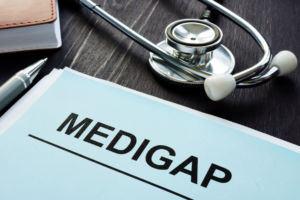 Since my kidney transplant in 2018, I have gone to dialysis clinics all over to help prepare kidney disease patients for their own transplants. Everywhere I go, I hear from patients struggling to afford the care they need.
After a fall from a ladder, I woke up a month later in the hospital and discovered my kidneys had shut down. The attempts to get my kidneys back to normal failed and I was diagnosed with end-stage renal disease. While I certainly wouldn't call myself lucky, I was fortunate that throughout my treatments my insurance provided full coverage for everything I needed.
Unfortunately, since Medicare doesn't always cover the full costs of care for kidney disease patients under the age of 65, many patients are not fortunate like me. Thankfully, Congress is considering HR 1676, dubbed the Jack Reynolds Memorial Medigap Expansion Act, a bipartisan bill that would expand Medicare supplement insurance coverage to make sure every kidney disease patient gets access to the lifesaving treatments and medications they need.
The last thing kidney disease patients should have to worry about is the cost of their care. That's why we need our elected officials to support this crucial bill.
Bryan Black, St. Petersburg, Florida