It's been 34 years since my brother donated his kidney to me and changed my life for the better. Now, we do what we can to support dialysis patients in our area and help people better understand just what challenges patients face every single day.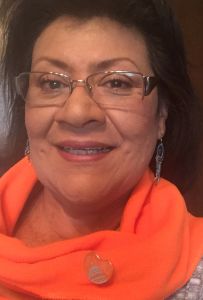 For a lot of them, it all comes back to coverage. As a transplant recipient, it's a major problem that I've experienced firsthand. Three years after my transplant, I lost the coverage I had and needed to turn to other plans that came with big out-of-pocket costs. Other patients across the country are in the same situation.
That's why we need Congress to pass the Jack Reynolds Memorial Medigap Expansion Act. It would make Medigap coverage easier for dialysis patients to access, and give some much-needed support for patients struggling to pay their bills.
As a patient, getting coverage is the last thing you want to worry about. You want to focus on your health and taking care of your family, not how you'll be able to afford your treatment. By supporting the Jack Reynolds Memorial Medigap Expansion Act, California members of Congress can empower patients to put their health first.
Maria Grijalva, Tulare, California