After weeks of planning, Dialysis Patient Citizens welcomed 30 patients and family members to Washington, D.C. to meet with their legislators on a beautiful spring day in April for our annual advocacy day. As you may know, last year our advocates were snowed in so we were very grateful for the warmer temperatures this time around! The patient ambassadors who attended this year's advocacy day traveled from 20 different states and had experience with all modalities; transplant, in-center hemodialysis, home hemodialysis and peritoneal dialysis.  We were also fortunate to welcome 15 partners in care; nurses, social workers and facility administrators to join our advocates on the Hill. This partnership allowed us to have 106 meetings throughout the day covering 32 different states!
The event began with an afternoon of training they day before to discuss the basics of holding a successful meeting as well as to learn more about the issues we would be discussing during our meetings. We were fortunate to have two guests, Dr. David Roer and Bridget McCoy, travel from Philadelphia to present to our advocates on the importance of integrated care in addition to providing insight on how integrated care measures could improve their overall health and well-being.  Their presentation provided the perfect framework to talk about the issues for this year's advocacy day; opening enrollment in Medicare Advantage to dialysis patients and supporting future integrated care legislation.
Both issues center around dialysis patients having access to increased coordination of care tools which can keep many patients out of the hospital while improving their health outside of their kidney disease.  After hearing about the issues from DPC staff and our special guests, patients got into their state groups and started planning their meeting strategy for the next day. Patients were grouped up with at least one health professional from a neighboring state to maximize their impact and minimize any anxiety about visiting with legislators, many were doing this for the first time!  Once the strategies were set, it was time for dialysis where our advocates received treatment in one of three local dialysis clinics.
Breakfast was bright and early Tuesday morning and then it was off to Capitol Hill. After a quick group picture, advocates went their separate ways to conquer a day full of meetings. Year after year I am amazed at the patient stories the congressional staff hears during these meetings. Our advocates truly are dedicated to elevating the voice of ESRD patients across the country. This year was no different. After 106 meetings, patient advocates returned to the hotel excited and motivated to cultivate relationships with congressional staff and engage more patients in their home facilities.
If you are interested in becoming a Patient Ambassador, visit https://dialysispatients.org/get-involved/patient-ambassadors.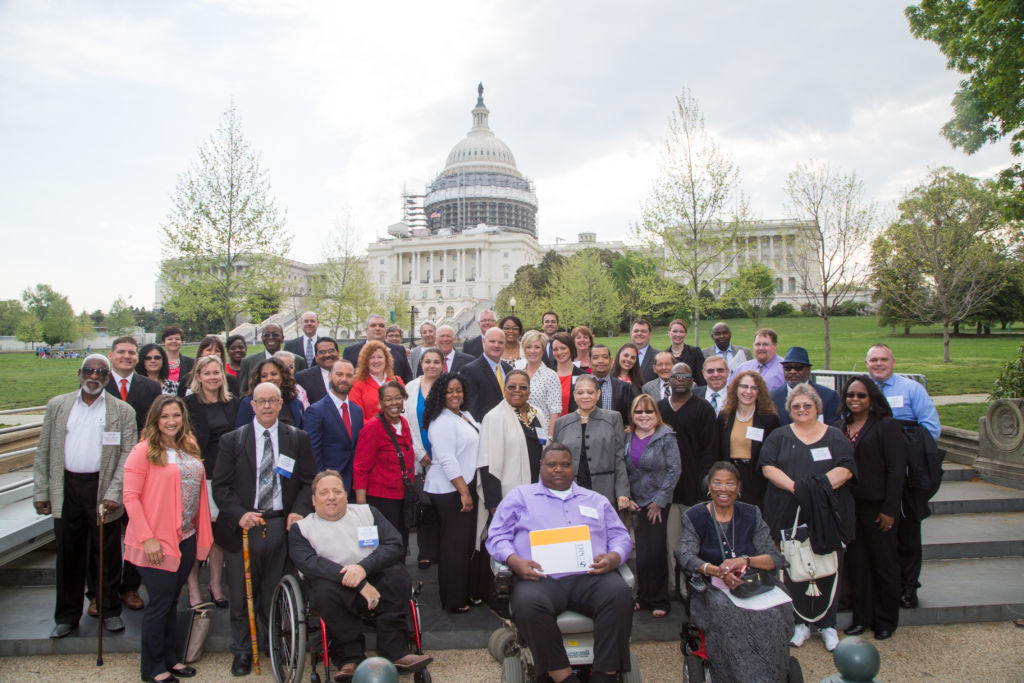 Patient Advocates and care partners before going to meetings.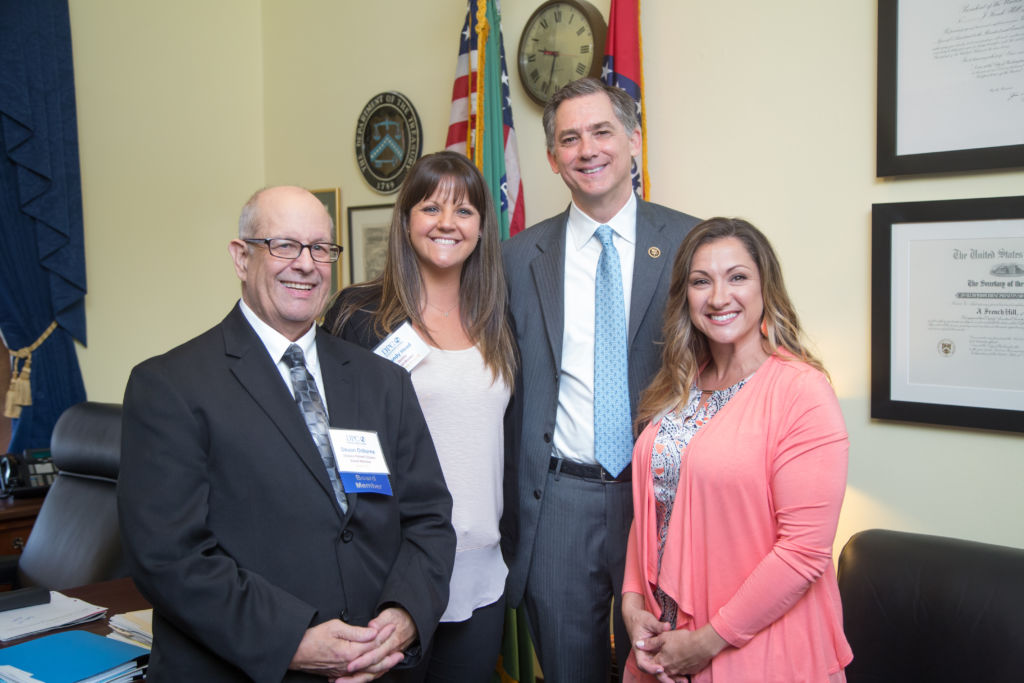 Devon Osborne (TX), Kelli Fattig (TX) and Mandy Head (AR) meet with French Hill (AR-02)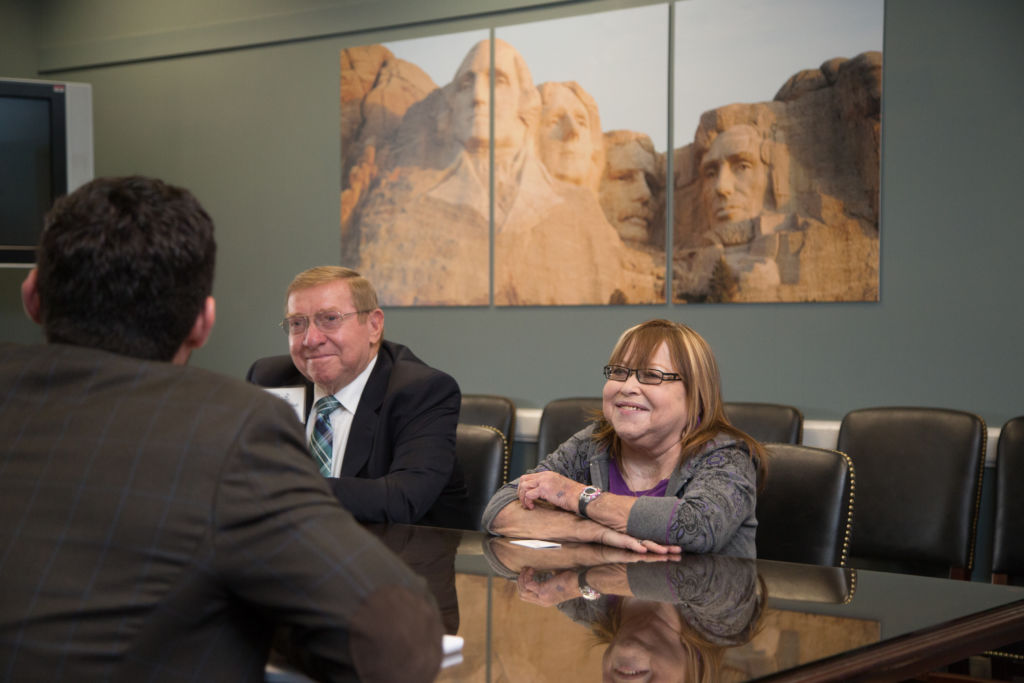 Julie Crandall (UT) and her father listen attentively to Senator Thune's response.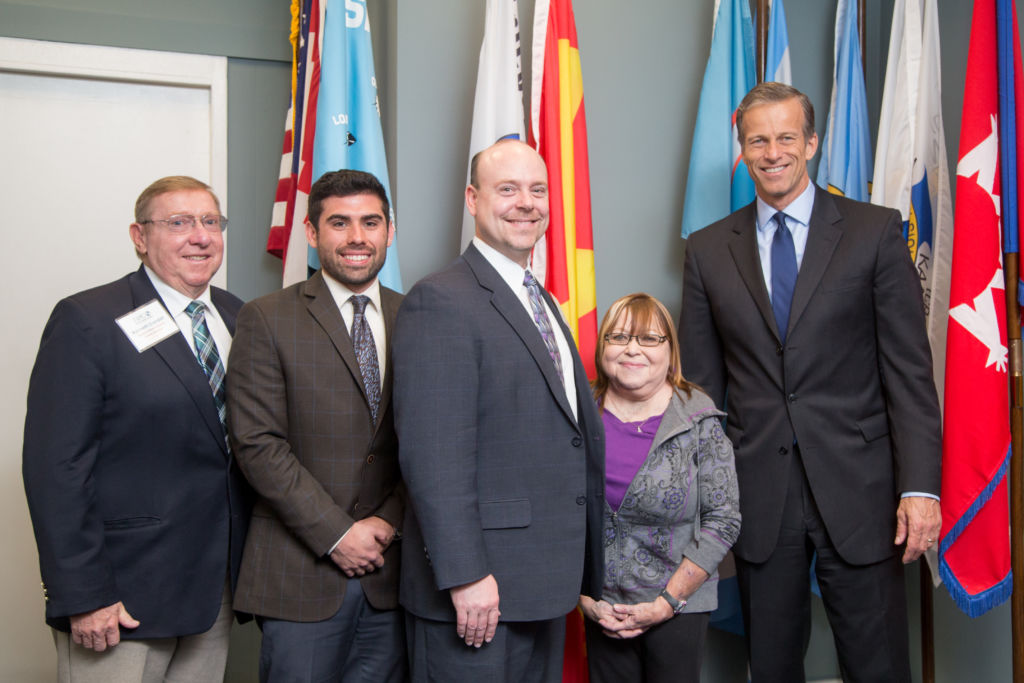 Ken Crandall (UT), David Richard (SD) and  Julie Crandall (UT) with Senator Thune (SD).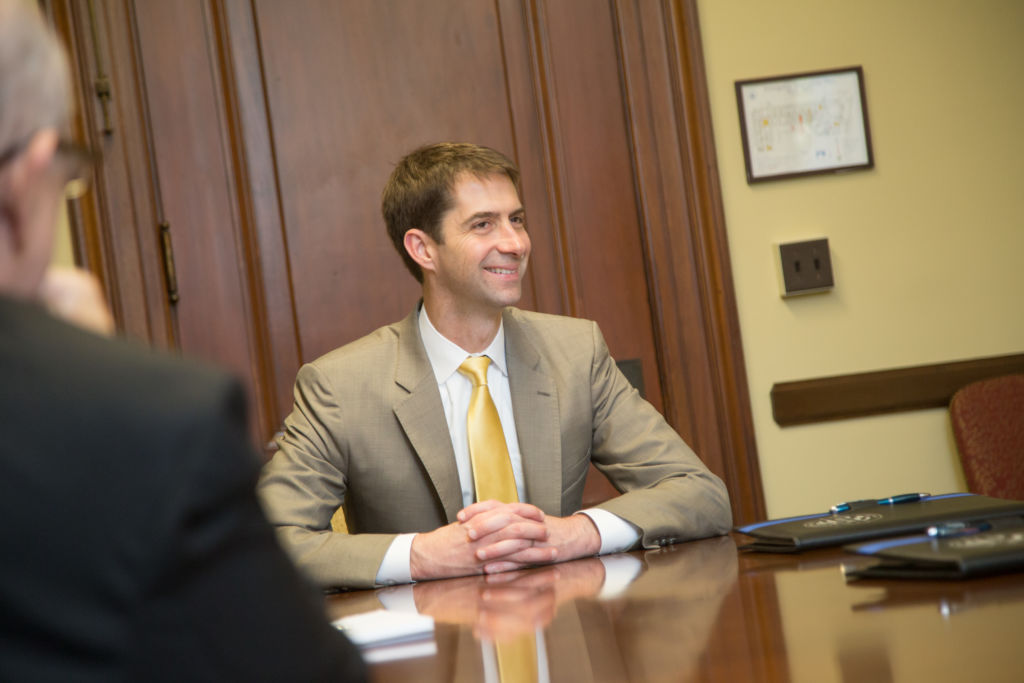 Senator Tom Cotton meets with our patient advocates.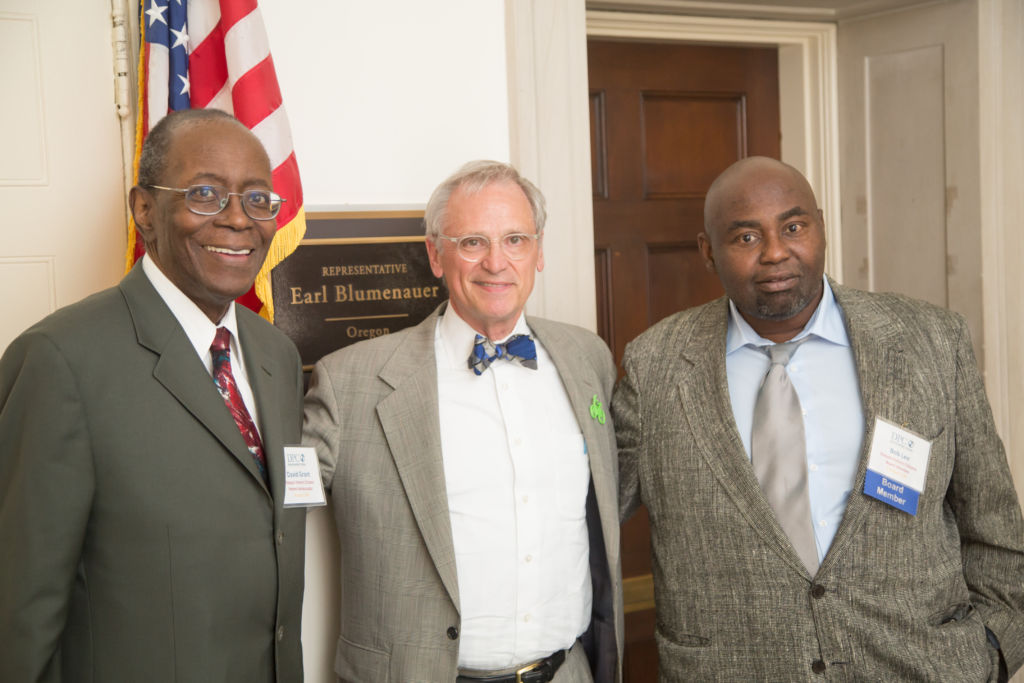 David Grant (WA) and Bob Lee (OR) meet with Rep. Blumenauer (OR, Center).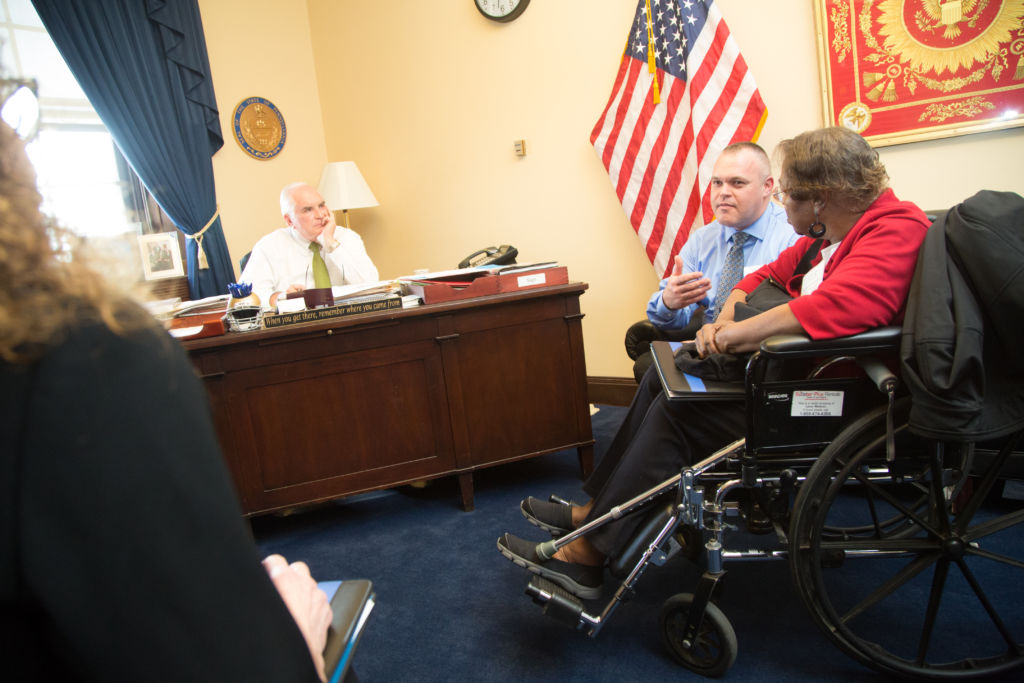 Rep. Mike Kelly (PA) meets with Brenda Smith-Hester (MD).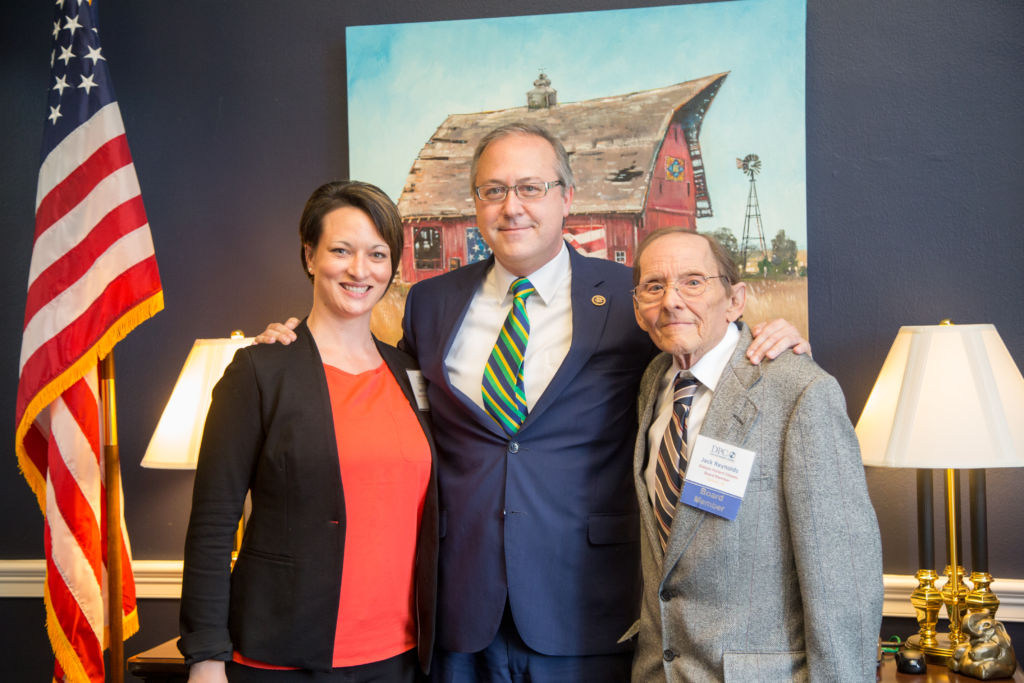 Jana Martin (MN) and Jack Reynolds (IA) meet with  Rep. David Young (IA, Center).