I was only 19 years old when I was diagnosed with kidney disease. Because I was under 65, Medicare didn't cover the full costs of treatments and medications throughout my 10 tough years on dialysis, and I was forced to make difficult choices between the care I needed and basic needs like groceries.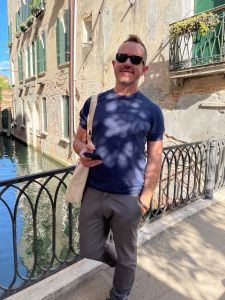 A new bill, however, the Jack Reynolds Memorial Medigap Expansion Act, would change that by expanding Medigap coverage to dialysis patients under the age of 65. This bipartisan bill would make sure that every dialysis patient gets the healthcare coverage they need, which is why our leaders, like Congressman Gerry Connolly and Senators Mark Warner and Tim Kaine, must pass the Jack Reynolds Memorial Medigap Expansion Act.
I often talk to other young patients who are going through difficult treatments, and I know firsthand the obstacles they face to receiving their care. I don't want them to have to make the same impossible choices I had to, which is why I'm counting on our elected officials to pass this bill.
Matthew Saltzman, Fairfax, Virginia