I've lived on dialysis for 22 years, but there was a time when my kidney disease almost took my life. Through dialysis and a failed kidney transplant, though, I've done my best to stay upbeat and am excited to get another transplant kidney soon, hopefully.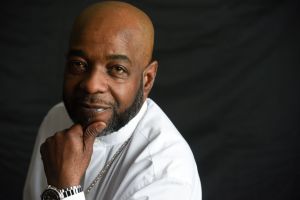 While it's been a tough road, I've at least had the coverage I need to pay for my treatments. A lot of patients I've met only have Medicare, which doesn't always cover their treatments and medications. Instead, they have to pay out-of-pocket costs as high as 20% of the cost of their treatments.
Congress can help fix this by passing the Jack Reynolds Memorial Medigap Expansion Act. It would make Medigap coverage more accessible for dialysis patients under 65, meaning that the treatments they need will be more affordable.
While dialysis and kidney disease have been difficult, I've been able to rediscover my passion for singing and dedicate time to helping other patients who are struggling.
Right now, the best way to help them is for lawmakers to pass the act. I hope that Rep. Jason Crow and Colorado's other members of Congress work to ensure that happens.
Michael Peoples, Aurora, Colorado