Starting dialysis 12 years ago at 28 completely changed my life. I had to begin going to a clinic for the hours-long treatments that dialysis involves, and the treatments, as well as their effects, forced me to end my career as an EMT.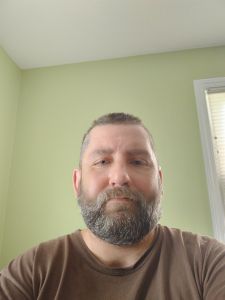 It was a difficult adjustment to make, but I've at least been fortunate enough to have supplemental insurance coverage through my wife's work that helps to cover the cost of my treatments. Without that additional coverage, we'd have to find a way to make up for the 20 percent of the cost Medicare doesn't pay for. Under the current rules, those of us under 65 are forced to pay extremely high prices for supplemental insurance, as Medicare does not cover hearing, vision or dental expenses nor the full cost of dialysis.
Paying that 20 percent can quickly add up, especially for patients like me who can't work and receive disability. Even with Medicare, my most recent hospital visit would have cost me $3,600 out of pocket without supplemental or Medigap coverage. A new bill that Congress is working on could help, though. The Jack Reynolds Memorial Medigap Expansion Act, which is already sponsored by U.S. Rep. Jahana Hayes, would make Medigap coverage available to dialysis patients under 65. These plans not only have low deductibles, they have significantly lower co-pays for prescriptions and treatments, sometimes as low as $0.
Between treatments, doctors visits, and dialysis itself, the costs are daunting. I hope that Rep. Rosa DeLauro and our other elected officials in Washington join Congresswoman Hayes to pass this bill and get those patients the help they need.
Adam Goldstein, North Haven, Connecticut