I never considered the possibility of having kidney disease until I ended up in the emergency room with a life-threatening illness. The doctors told me I was "toxic" and said I had developed kidney disease due to hypertension. Not long after, I started dialysis treatments.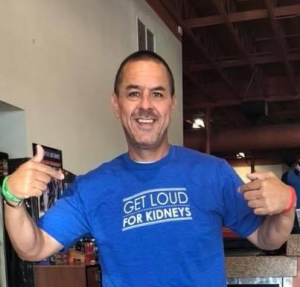 Being on dialysis meant I couldn't work full time, so I wanted to find a way to get involved and help others like me. Dialysis is tough, and I want to use my experiences to help ensure patients can get the care they need without worrying about their finances or how they will put food on the table.
A new bipartisan bill from Rep. Jaime Herrera Beutler, R-Battle Ground, and Rep. Cynthia Axne, a Democrat from Iowa, both champions for kidney patients, would help accomplish that by extending Medigap coverage for people under 65 with end-stage renal disease. Many patients don't get that coverage, and expanding it will make critical care more accessible.
I received a kidney transplant in 2018 and no longer need dialysis, but I am still dedicated to helping dialysis patients get the care they need. Passing the Jack Reynolds Memorial Medigap Expansion Act is one of the most important ways we can get that done.