Being a nurse practitioner gives me a glimpse into patients' daily struggles that aren't always obvious from the outside looking in, like the problems patients face when their coverage suddenly changes, and they can't afford the medications they need.
This is something I've particularly noticed for dialysis patients. Since a lot of them rely on Medicare for coverage, they have large out-of-pocket expenses when it doesn't cover something they need, like actual dialysis treatments (which patients usually need three to four times a week) and medications, since Medicare often only covers 80% of those costs. And since many don't have access to Medigap coverage, essential procedures and medications can quickly become too expensive.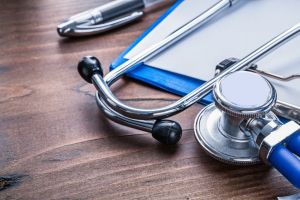 A new bill called the Jack Reynolds Memory Medigap Expansion Act could help. It would extend Medigap coverage to dialysis patients under age 65, who wouldn't otherwise qualify for it. By passing this bill, Congress can help address some of the biggest coverage concerns I've seen among patients.
Being on dialysis comes with a lot of obstacles, from lifestyle changes to simply coordinating care among all the different providers patients see. Being able to access and afford coverage shouldn't be one of those hurdles, which is why I hope Rep. Lisa Blunt Rochester and Sens. Tom Carper and Chris Coons, all D-Del., help pass this important bill.
Denise Jones, Dover, Delaware