How much money do you make in an average year? Think about it for a minute. Now, imagine that entire annual salary, and then some, is gone in a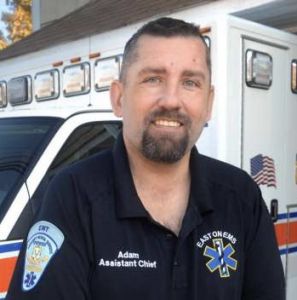 month. Why, you may ask? Because those are the costs dialysis patients incur on a monthly basis. While all dialysis patients are covered by traditional Medicare, this only covers 80 percent, leaving patients to try to find a way to pay for the rest.
One point four million dollars. That is the amount billed to my secondary insurance, which I am fortunate to get through my wife's work, since July 1, 2021. To many, this number is incomprehensible. Fortunately, through my secondary insurance I haven't had to pay the full cost.
H.R. 1676, The Jack Reynolds Memory Medigap Expansion Act, seeks to fix this problem for all dialysis patients who are struggling with access to coverage. In Connecticut individuals under 65 qualify for access to some Medigap plans that help to cover what Medicare does not. However, there are still several plans that are not available, and it is even worse for some in other states. This act would ease the financial burdens and stress of an already overwhelmed population of patients. I urge our Connecticut representatives in Washington to give this bill their full support. Thank you.
Adam Goldstein, North Haven, Connecticut