It's been four and a half years since my first kidney transplant failed after 18 years. For me, that's meant many of the all-too-familiar challenges of being on dialysis have become part of my day-to-day life once again, including the long and exhausting treatments and all of the other health struggles that come with them.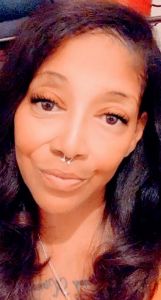 Part of what makes being on dialysis so tough is that it's often difficult to get the coverage you need. I, for example, have found it difficult to get coverage for dental and eye care, and I know other patients who rely on Medicare to cover their treatments struggle with cost, as well, since Medicare doesn't always fully cover the cost of dialysis treatment.
Patients need Congress to step up to help. The Jack Reynolds Memorial Medigap Expansion Act would make Medigap coverage easier for dialysis patients under 65 to access, which means patients could finally have a way to cover those costs that aren't already paid for by Medicare. I'm hoping that our representatives, like Congresswoman Stephanie Bice, help to play a leading role in getting this bill over the finish line.
Simply going through dialysis treatments is an incredibly difficult experience, and not having the coverage you need only makes it worse. I don't want any patients to have to worry about how they'll cover their treatments, and passing this bill is the first step to making sure they won't.
Natasha Russell, Oklahoma City, Oklahoma