The last thing that folks living with End-Stage Renal Disease (ESRD) should have to worry about is whether they can afford to pay for their treatments. As someone who has been on dialysis since 2009, I've met a number of patients who live with a financial burden and uncertainty because they do not have access to Medigap insurance.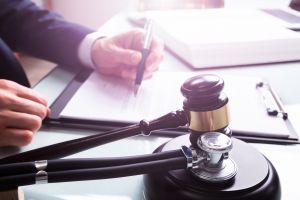 Thankfully, Congress is working to expand Medigap coverage through a new bill called the Jack Reynolds Memorial Medigap Expansion Act. This bill would allow patients under the age of 65 to gain access to Medigap coverage, and it would be a huge help to those struggling to afford treatments and medications.
I was fortunate enough to know the bill's namesake, Jack Reynolds, personally. He was a staunch advocate for the kidney care community and credited access to Medigap coverage as the reason he could live a fulfilling life while undergoing dialysis.
I'm hopeful that my representative, Congresswoman Bonnie Waston Coleman, will help dialysis patients throughout New Jersey and across the country by supporting this important bill.
Bill Senior, Trenton, New Jersey