For four years, I have served my community as a social worker dedicated to helping dialysis patients.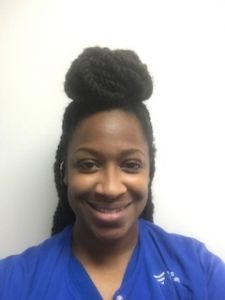 I have seen both the everyday problems kidney patients face and the larger issues with how our health care system handles them. There are a lot of obstacles that require more attention.
Many patients on dialysis require trips to centers for treatments several times per week, and major problems arise when patients don't have transportation to their treatment centers.
When patients can't get to the center, they fall behind on treatments and don't receive the critical care they need. Transportation to treatment centers is a crucial issue that needs to be addressed.
I also help patients navigate the many different doctors they must see.
Dialysis patients usually have multiple doctors and specialists prescribing medications and treatment plans. Oftentimes, it is on the patient to communicate and coordinate between doctors to ensure their care plans are working cohesively.
There needs to be a coordinated care system so each patient's doctors can communicate their different treatment plans with one another and ensure that all of a patient's needs are being met.
This is why we need Congresswoman Julia Letlow and other representatives in Louisiana to support the Better Kidney Care Act. This legislation would provide solutions to these challenges by offering transportation alongside dental care and coordination services.
Patients are counting on Congress to pass this bill.
Vonthisha Wiley, Monroe, Louisiana