While I've never been diagnosed with it myself, kidney disease has touched just about every facet of my life. At home and at work, I've experienced firsthand just how much it can change a person's life. From the treatments and waiting for a transplant, to the overwhelming financial challenges that can come with it, dialysis brings its own set of difficulties that are hard to fully understand unless you or someone you love is going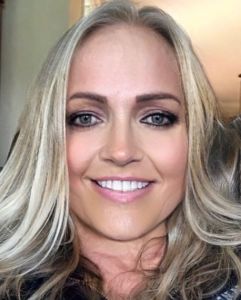 through it.
Kidney disease runs in my husband's family, so we always knew he may need to go on dialysis. While he did spend time on dialysis treatments — an experience that's incredibly straining and exhausting no matter who you are — he thankfully was able to receive a successful kidney transplant.
I saw how much finally getting a kidney transplant can mean, and decided to play my own part in helping others who have been directly affected by kidney disease like our family was. So, six months after my husband received his transplant, I donated a kidney myself to help another family in need. Now, I continue to advocate for kidney disease patients and help to raise awareness for how this disease touches so many lives.
But there's another way kidney disease has played a part in my life: through my work. I'm a social worker, and constantly see the heavy financial burden that living with kidney disease, and especially going through dialysis, places on countless patients. All too often, it comes back to struggling to get the right amount of coverage, forcing immense bills onto patients.
My husband thankfully received good coverage for his treatments through his work as a radiologist, but all the time I see patients struggling when their medications or treatments aren't covered by Medicare, especially if they're under 65. In some cases, I've seen patients give up altogether and opt to go into hospice care because the financial burden and other difficulties were simply too much.
This shouldn't happen. Dialysis patients shouldn't have to live with the constant anxiety of whether they will be able to continue to afford their treatments. They should have options to meet the costs that Medicare doesn't cover, rather than being forced to make such life-altering decisions simply because they don't have the coverage they need.
Thankfully, Congress is working on a solution that could help, and several of Pennsylvania's members in the House of Representatives are helping to lead the way.
Reps. Susan Wild, Madeleine Dean and Brian Fitzpatrick are co-sponsoring the Jack Reynolds Memorial Medigap Expansion Act, which would make Medigap coverage easier to get for dialysis patients who are under 65. That way, if Medicare doesn't fully cover the cost of a treatment on its own, those patients won't have to worry about making up the remaining amount (which can often be up to 20% of the total cost of the treatment).
It's encouraging to see members of Congress from both sides coming together to support this, and I hope that Pennsylvania's other members of Congress join in to help pass this important bill. It has the potential to change lives, and make going through dialysis a less daunting financial hurdle for families across the country.
The current way of doing things needs to change, and this is the perfect place to start. By passing this act, Congress can take a major step toward improving the lives of countless patients and their families, and I sincerely hope they make this a priority moving forward.
Lynne Wright, Mechanicsburg, Pennsylvania