At 21, I was diagnosed with end-stage renal disease, which meant my kidneys were failing. Until my diagnosis, I was completely healthy, in the middle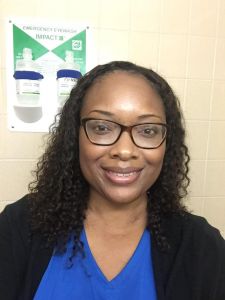 of nursing school and working full time. The onset of this disease was the beginning of a series of hospitalizations, surgeries and dialysis treatments.
I began dialysis while I waited for my kidney transplant. I needed these treatments not only to live, but so I could finish nursing school and eventually return to full-time work. One of the biggest challenges beyond my health issues was insurance coverage. This problem could potentially worsen for dialysis patients with the Supreme Court's recent 7-2 ruling in favor of a employer-based health insurer and against a corporate dialysis provider. The dialysis provider originally sued the health plan, claiming discrimination in Medicare reimbursement eligibility among different patient categories.
The court ruling's effect is that it fails to protect certain dialysis patients from being declared ineligible for lower-cost in-network treatment by private insurers during the first 30 months after they are diagnosed with end-stage renal disease.
Private insurance can be vital to dialysis patients, not only for coverage, but overall access to care. I now work in hospital administration and personally understand the struggles kidney patients go through. This is why I encourage Congress to act.
I hope U.S. Rep. Jeff Van Drew, R-2nd Dist.,
supports pending legislation 
that protects kidney patients' ability to stay on employer-sponsored insurance during the 30 months after a diagnosis. 
Passage of such a bill
 would provide protection for this fundamental right.
Shekeila Harris, Vineland, NJ