I've had a progressive kidney disease for several years and my doctor eventually referred me to a nephrologist to help manage my kidney health. Fifteen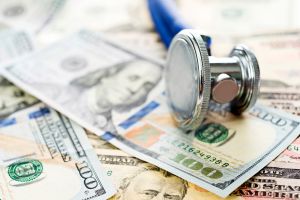 months ago I needed to start dialysis and I am fortunate because the treatments have gone very well.
I've largely been able to get the coverage I need through Medicare and my supplemental Medigap coverage which pays for what Medicare won't, outside of three medications that Medicare Part B and Part D doesn't cover.Sadly, for many patients under 65 this isn't the case, as they don't have affordable access to Medigap plans. Lawmakers could help by passing the Jack Reynolds Memorial Medigap Expansion Act, which would make those plans more broadly available to kidney patients under 65.
I may have this coverage already, but I know that the challenges of dialysis are hard to fully appreciate for those who aren't going through it, and that includes what it takes to get coverage. I hope more Texas lawmakers join Representative Sheila Jackson Lee in supporting this bill to help patients moving forward.
Hal Cherry, Richardson, Texas