By Megan Hashbarger, Director of Congressional and State Relations, Dialysis Patient Citizens
This past November, America held its 2018 midterm elections. We call it a midterm election because it is held between the four-year cycle of Presidential elections and is often seen as a reflection of the country's temperament towards the President's agenda. This cycle saw big wins for Democrats but also some solid victories for Republicans. While Democrats picked up over 40 seats and retook the majority in the House, Republicans held on to and increased their majority in the Senate. The only thing clear now is that for at least the next two years, we will have a divided government with Republicans controlling the Senate and the Administration, and Democrats controlling the House of Representatives. So, what does this mean for dialysis patients?
In many ways, this is an opportunity for patients. This election will bring in more than 100 new Representatives, many who have never held elected office. A lot of these new Members are women and minorities. The 116th Congress will easily surpass the current record of 84 women serving, with at least 95 women. Two of these women are also the first Native Americans to be elected to Congress. And many of these newly elected Members ran on a campaign of improving health care. It will be imperative that all Members, not just new Members, hear from dialysis patients and get educated on their stories and priorities to improve their quality of care.
While the new Congress will be divided, because health care was a central platform of this election cycle, we will see some movement on health care bills. That being said, we are unlikely to see any further efforts to repeal the Affordable Care Act (ACA), but we are equally unlikely to see any efforts to strengthen or improve it. There may be some bipartisan agreement on small fixes to the ACA, but no large efforts to protect the marketplace will pass both chambers. However, this does present an opportunity for other bipartisan health care bills to gain momentum.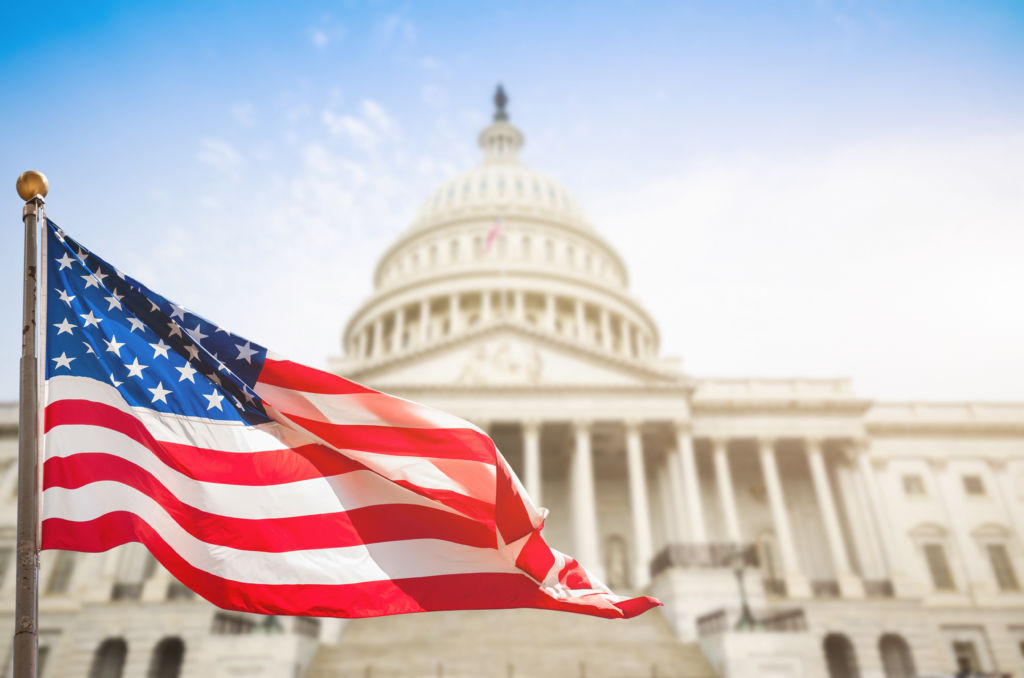 For example, we here at DPC have been working on many priorities, but there are three legislative priorities in particular worth reiterating. These three bills all have bipartisan support, and we will again be advocating for them in the 116th Congress. The first is H.R. 4143/S. 2065—The Dialysis PATIENTS Demonstration Act—which would increase access to care coordination for dialysis patients. This bill has 208 bipartisan cosponsors in both the House and the Senate. Another is H.R. 3976—The Access to Marketplace Insurance Act—this bill would ensure patients are able to use charitable assistance to access private insurance. It has 176 bipartisan cosponsors in the House, and its champion, Rep. Kevin Cramer (R-ND), was just elected to the Senate. Finally, H.R. 2644/S. 1890—commonly referred to as the Kidney bill—contains several provisions to help dialysis patients but would also ensure that all patients, no matter the age, have access to Medigap plans.
All of these bills have broad support and hopefully will be areas of agreement in a divided Congress. If they do not pass before January, however, they will have to be reintroduced and will have new bill numbers in the new Congress. DPC will be reaching out to our members to encourage them to contact their representatives and ask them to support these priorities. We will keep you all apprised of any updates to these bills, and others, so that you can help us keep your representatives informed. We will also ask you to invite your representatives to come visit your facility. Seeing firsthand what dialysis patients go through will be paramount, especially to all the new Members.
While this has been a bit of a wild election cycle, hopefully, Congress and this Administration will learn to work together to find common ground. When it comes to health care, the patients' best interests should be the priority, and we at DPC will be working tirelessly to elevate that voice for dialysis patients.