Life with kidney disease while I was working in the United Arab Emirates was very different compared to what it is in the U.S. I had to receive all of my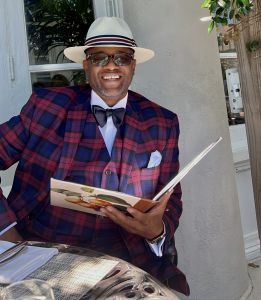 treatments in the hospital, and because the coverage options available weren't the same as they are here, I had to pay for my treatments out of pocket.
I felt I could get better options moving back to the U.S., but it was still remarkably expensive. Because Medicare only covers 80% of the cost of treatment, I needed to buy additional coverage to help pay for the rest until I could receive coverage through my wife's insurance, and even with the additional plan my medications were still enormously expensive.
That's something kidney patients in America deal with every day, and it's why we need Congress to pass the Jack Reynolds Memorial Medigap Expansion Act to make coverage, for the cost of treatment Medicare doesn't pay for, more accessible and affordable.
It's an issue I've spoken about with my representative, Congressman Bobby Scott. Patients throughout Virginia — and across the rest of the country — are struggling to get affordable coverage, and we will need Virginia's representatives to cosponsor this bill.
Antonio Green, Norfolk, Virginia