I first started dialysis just over 20 years ago, and in that time I've done both home and in-center dialysis treatments in addition to receiving two kidney transplants. Along the way, I've been fortunate enough to have good coverage that kept my treatments affordable.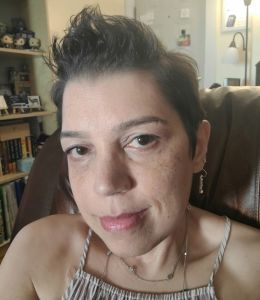 As I've met other dialysis patients, I've realized just how rare that is. Many people with kidney disease receive their coverage through Medicare and if they are under 65, they can get hit with big bills that they have to pay out-of-pocket if Medicare doesn't cover the whole cost of their treatment.
No one should have to worry about how they'll afford lifesaving treatments, and that's where bills like the Jack Reynolds Memorial Medigap Expansion Act come in. It would expand Medigap coverage for those costs that aren't covered by Medicare to patients under 65 and is a smart, bipartisan way to make sure dialysis patients can afford their treatments.
I'm lucky to have had good coverage, but so many others aren't in that position. They have incredibly high payments for treatment and medication, in addition to everything else being on dialysis entails.
I hope Congressman Richard Neal and our other members of Congress make passing this bill a priority.
Cheri Rodriguez Jones, Holyoke, Massachusetts