When I started helping my dad after his kidney disease diagnosis, I thought it would be straightforward, taking him to the dialysis clinic and just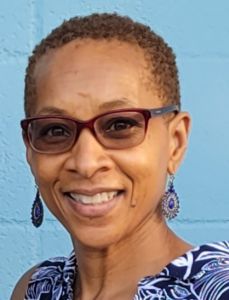 generally caring for him.
As I started learning more about the challenges kidney patients face, though, I remember looking around at all of the younger patients at his dialysis clinic and asking myself, "How on earth are they paying for this?"
The answer for too many is that they can't. In many states, Medicare only covers up to 80% of dialysis treatment, and Medigap plans to cover the remaining expense aren't accessible to patients under 65. That's why we need Congress to pass the Jack Reynolds Memorial Medigap Expansion Act, which would make those plans more easily available and alleviate one of patients' biggest struggles.
My dad was my motivation, and caring for him showed me that advocating for patients in the same position he was in is what I'm supposed to be doing. Their challenges with coverage, receiving coordinated care, qualifying for transplants, and navigating the disheartening disparities that exist in our health care system deserve a bigger public magnifying glass. That's why I recently completed a program to become a health education specialist: to do what I can to help.
We are a hard-working, diverse community, and our patients shouldn't have to worry about how they'll pay for life-saving care. That's why I'm happy that U.S. Rep. Angie Craig supports this bill. I hope she and other lawmakers continue working to help kidney patients.
Ramona Banks, St. Paul, MN