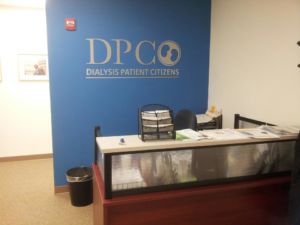 By Stephen C., Policy Assistant
Hello all! This week I want to talk about something that I've been asked about quite a bit. Lots of folks have been calling me to find out how to submit complaints to their dialysis centers. Obviously, we care about patients and want to make sure that they are receiving the best possible care. But when it comes to individual patients at individual centers, we just don't have the resources to get involved in every case at the local level.
If you have a grievance, the first step is fill out a grievance form. Afterwards, talk to your facility. You can follow up with your social worker, facility manager and/or medical director. These folks should work with you to address the issue.
However, you may still feel as though your issue is not being addressed. Should that be the case, contact your local ESRD network. The Networks are run through the Centers for Medicare and Medicaid Services (CMS), and one of their primary stated goals is to address patient grievances. To find your local ESRD Network, click here and then click your state. If you're having trouble finding the phone number for your network, give us a call and we'll help you. 1-866-877-4242
In fact, if you're having trouble navigating any step in the grievance process, give us a call and we can do our best to figure out who you should talk to. As a patient-led advocacy organization, we know it's important that your grievances are addressed and, we want to help the best we can.