Steve has been a dialysis patient for over six years, having battled through heart stents and two bouts of lung cancer.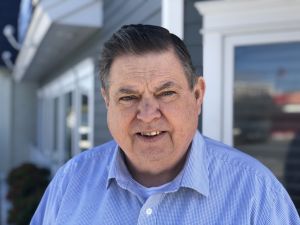 He is honored to be a member of our board, and eager to continue focusing his efforts on making life for dialysis patients as fulfilling as possible.
Steve's battle with kidney disease took many unexpected turns but taught him the importance of perseverance and keeping a positive attitude in difficult times. In 2016 Steve became eligible for a transplant, thinking he'd receive a new kidney within the year. However, he developed lung cancer which made him ineligible for a transplant. By 2018 the cancer was removed, and Steve was finally ready for his transplant, only to learn that the cancer had spread to his other lung.
Today, Steve is cancer free and eligible for a kidney transplant. While he had many setbacks, Steve is grateful for the kidney screenings he received, as without them his cancer would never have been found. Now, every time Steve goes into the clinic, he tells himself he's going in for a lifesaving treatment. Never wavering from his positive attitude, Steve feels blessed to be in the situation he's in and spreads his message of positivity and resilience to those on dialysis.
When Steve isn't bringing cheer to fellow dialysis patients, you can find him rooting for his beloved Philadelphia Eagles. Fly, Eagles Fly!