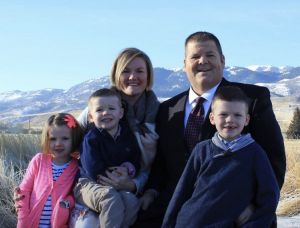 By Bryce Mumford, DPC Patient Ambassador
My experience with dialysis extends four years: from when my first kidney transplant failed in 2014 to when I received my second transplant in 2018. During that time, the most frustrating thing I encountered was a lack of care coordination.
I bounced between several doctors who treated my various health issues independently. Every doctor's visit required me to provide my full medical history, which was time-consuming and labor-intensive. This was a burdensome task while still working a full-time job to support my family.
However, my treatment center began implementing greater care coordination. This meant my doctors were starting to work together more efficiently, and visits to my treatment center became more like a one-stop shop, which helped reduce redundant doctors' appointments.
It is my sincere hope that Congress realizes the crucial necessities of care coordination and passes a bill called the BETTER Kidney Care Act. This bill would establish a care coordination framework for kidney patients to help improve their lives. Congress previously recognized this issue with the Dialysis PATIENTS Demonstration Act of 2017. The BETTER Kidney Care Act can give our lawmakers the opportunity to pick up where that effort left off.
Dialysis patients already spend 15 hours a week receiving treatments. Managing doctors' appointments, medical records, and multiple prescriptions shouldn't have to be a full-time job. The BETTER Kidney Care Act would help dialysis patients better manage their health care. I hope Representative Rob Bishop takes a stand for dialysis patients by supporting it.