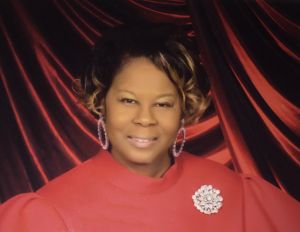 By Dortha Pugh-Thompson, DPC Patient Ambassador
When my doctor told me I had kidney disease, I wasn't aware of just how serious it was. Two years later, though, I passed out and woke up in the emergency room, where doctors said I was experiencing both kidney failure and heart failure.
Shortly after, I started dialysis. Fortunately, I was able to do in-home dialysis and remain active in my community and my church. Now, even after receiving a transplant, I've found my calling as an advocate for dialysis patients, and I am passionate about helping others through their treatments.
​Over the years, I've noticed how mentally, physically, and emotionally taxing dialysis can be, especially for people responsible for coordinating all of their appointments, medications, and more by themselves. When I did dialysis, I went through several notebooks just to keep track of everything.
A new bill in Congress called the BETTER Kidney Care Act can help. It would set up a national system for care coordination and make it easier for dialysis patients' doctors to coordinate in a way that's best for each patient. I'm hoping Mississippi's Representatives in Congress, including Representative Trent Kelly, will recognize how much this could help patients and support the bill.